Ever wonder, why different species of the cannabis plants smell different? Why some people are overwhelmingly repulsed by one smell, and by one species, they are absolutely in a trance. Well, the precise reason here is the magic of terpenes. These are the component that is responsible for a species flavor or their unique aroma, and they exist different types of varieties. These terpenes are what form the cusp of discussion here. We talk about their roles, their benefits, and also some of their most well-known varieties. Let's begin:
Say hello to Terpenes:
The cannabis plant has been known for various types. Variations in everything, their aroma, their species, and even their formulating methods. Some species of this cannabis plant has been known around the world. Some are also notorious for the high they can produce. Examples can be marijuana and hashish. Some are known for giving a lot of therapeutic effects and none of that "high" that marijuana-like species can produce. This can be something like hemp. Whatever the case, all of these have terpenes in them, and these terpenes can be in different varieties, with different outcomes for the user, especially when they have been extracted.
Want to know why you should choose and use CBD? Click here!
The different species can have a wide range of differentiated chemical makeup. Around 483 different chemical compounds can be found in different species of the cannabis plant. Out of these 484 known chemicals, 140 of these are terpenes. Sometimes you may also hear their other name: Terpenoids. While both of these terms: terpenes and terpenoids can have a different meaning, they are being used interchangeably.
Terpenes and Terpenoids
The difference in both of them is what defines them. The one called Terpenoids has been dried and cured of the flower through the process called oxidation or can be chemically modified. The one called terpene is a hydrocarbon (hydrogen and carbon elements are the only elements in them).
A terpene, other than their usual purpose of spreading aroma and flavor for the user can also give huge benefits to the user. They are therapeutic and carry many advantages to the health of the user (more on this later).
They are generally found in the cannabis plant species (can be any species) before the period of senescence. This is the process in which the plant starts to deteriorate with age. Their high concentrations are usually found in the unfertilized species of a cannabis plant. The terpenes are synthesized in the glandular trichomes of the secretory cells of these unfertilized species of the cannabis plants. The light production helps with the synthesizing process even more.
To the plants themselves, these terpenes can provide the added benefit of natural protection against environmental factors such as bacteria, fungus, and insects. They have a way of attracting carnivores to them so that they do not fall prey to the herbivores roaming around them. If it benefits its own plant this much, imagine how much it would be doing so to a user like us. For growers their ultimate advantage of terpene usage is marketing. Yes, you heard that right, the higher and more delicate aroma, and taste there is, one can market the product more so than ever. Hope this tells you what are terpenes?
So, what exactly it does to us?
It has been suggested that terpenes in conjunction with other chemical compounds like CBD (Cannabidiol) can give a lot of beneficial and therapeutic effects to the user. Even they can have good effects on the user that are excellent for their health.
The conjunction of heightening effects with other chemical compounds of the cannabis plant is called the "Entourage Effect" by the scientists, and experts. Alone or in combination with other chemical compounds, terpenes can produce numerous benefits for the user too. A study done in 2017 at Konkuk University in Seoul, South Korea found out that the terpenes found from the forest can have different beneficial biological reactions for the user. These can range from benefits like anti-inflammatory properties, treatment of depression, reduction of anxiety, relief from insomnia, and stress. Additionally, it assists with the relief from muscle spasms, and also relief from chronic pain.
All of these beneficial effects are present in different types of terpenes. The physical and mental impact known to take place come from different types of these chemical compounds. This is why it is crucial to know, which terpene you are using as you will be able to get the specific effect you want. This can be one way of how to use terpenes.
Terpenes that are commonly found in the common species of the cannabis plant:
These are different types of terpenes that are frequently found in the different species of the cannabis plants, so, let's have a look at few of them:
Linalool:
Found in certain species of the cannabis plants, it can also be found in Lavender. It has a spiced up floral aroma to it. It has a lot of soothing properties; Linalool has also been known to be part of the ingredients that make up the essential oils.
This may be the driving force behind the legalization of the cannabis plant because of its ability to tackle with seizures. It specifically targets the convulsions that take place because of the seizures. Linalool can reduce these, by a mile. Additionally, because of relaxing properties, it is also calm you down from stress and anxiety.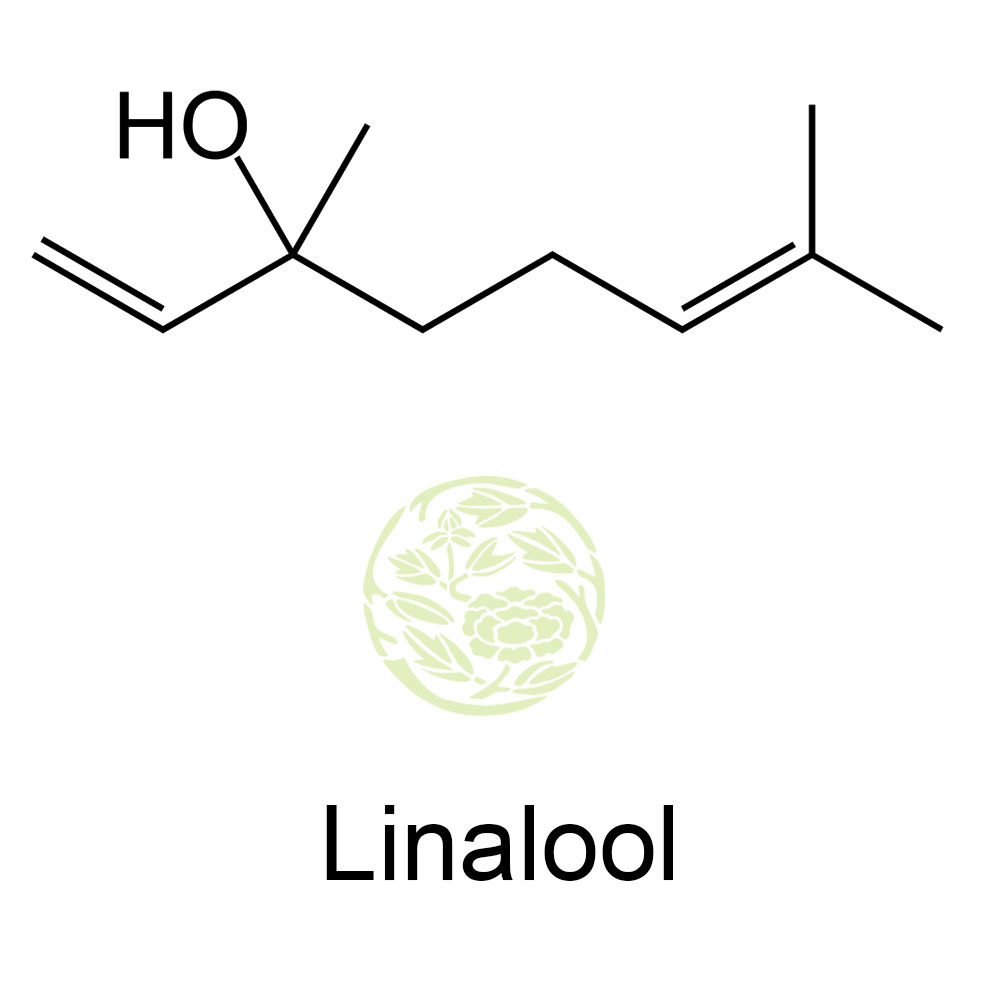 Mycerene:
Its aroma is citrusy and herbal in any nature. No wonder this one also found in fruits like mango, and orange. This one like Linalool is also sedative due to chemical properties. But additionally, it is also analgesic, and very anti-inflammatory for its user. The study mentioned above suggested that it can also be cytotoxic to tumor cell lines. Its sedation like properties is so excessive that one gets in a couch-lock state for a considerable time.
Limonene:
This one is abundant in nature and can be found in a lot of sources. Limonene is also citrusy, which provides the taste and smell; this one can also be found citrus fruits, Lemon. While the research on terpenes may be limited, but there has been a lot of research that looks into the beneficial effects of the citrus oils. These suggest there might be a lot of positive effects on it.
It elevates mood through its scent, and the purported properties it is mainly made of. This it does through the reduction of anxiety, stress and mental pain. It helps with inhibiting the proliferation of cancerous cells. The antioxidant properties can help with inflammation.
Click here to read our post on the Top 10 Reasons Why You Should Try CBD for Anxiety!
Pinene:
This one may be one of the most popular ones of the terpenes. As suggestive from its name, this one gives out a pine aroma. The aroma is similar to the one found in the pine trees, hence the name. As with many of the terpenes, this one also stops cancerous cells from metastasizing.
This one also counters the short term memory loss, especially if it is brought on by Tetrahydrocannabinol (THC), another one of the chemical compounds found in cannabis plants. There also have been evidence that it can act as a bronchodilator, which essentially means that it can help with ailments such as asthma.
How to use these terpenes?
Here we tell you how to use terpenes in different ways. Did you know that cannabis plants were not the only source to get these in your hand? There are a couple of sources from where you can extract these, and avail their benefits. One way to get them is through one of the essential oils called tea tree oil as the oil's own source is a tree, which can have a lot of terpenes. This term "tea tree" is used to used describe several plants, from the Myrtaceae family. This family of plants is native to Australia, and New Zealand. It has been used in things like shampoo, and skin cream for its anti-inflammatory properties.
Another way to get is to get it from a citrus oil called Lime oil. This one can be used in food, and through those foods, you can enjoy the effect of this and the terpenes found in it. The active ingredient in this one can be Limonene, and therefore it can act as a sanitizer of some kind for yours truly, for example, a dishwasher.
Another way you can use this is as Gum Turpentine. It is a useful solvent that is derived from the distilled resins that found on the pine trees. But you cannot use it on yourself as this is a solvent. This one is primarily used as a thinning agent for paint in the industrial spaces. This is used for organic synthesis.
Patchouli is another herb but not related to the cannabis plant that essentially has common and beneficial terpenes in it. This one is mainly found in Asia and is used in anti-aging products like facial cleansers. You can use it as an herb in tea to get you to combat aging going.
Pure Terpene can be dangerous:
It helps to know that the pure forms of terpenes can be hazardous for us. This is because they have not been diluted. Only diluted terpenes are good for human use. If a pure terpene, even comes to contact your bare skin, then there can be consequences.
If you are trying to extract terpenes yourself, then the best way to go by is to wear protective gear like masks and gloves. Additionally, be in a well lit and well-ventilated area when doing the extraction.
Final Words: 
This is the end here, and we would like to bow out. We hope you understand what a terpene is, how it can be beneficial, and how it can be used. This also tells you how can a cannabis plant be useful in so many ways. The chemical compounds of this plant alone can act as alternative medicines for so many different purposes. Hopefully, this will get you hooked to our news about cannabis and the terpenes we have talked about here, so, see you later.
Want to read our beginners' guide on CBD Oil? Click here!
DISCLAIMER
The Federal Food, Drug, and Cosmetic Act require this disclaimer. We collected this information from various sources for the convenience of our customers. The Food and Drug Administration did not evaluate the statements regarding these products. FDA research did not confirm the efficacy of these products yet. These products are not to diagnose, treat, cure, or prevent any disease. The information we present here is not a substitute for information from health care practitioners. It is also not an alternative to information from health care practitioners. Before using any product, you should consult your doctor and ask about the risk of interactions or complications.